To inspire, enlighten and enrich the lives of people everywhere by collecting, preserving and disseminating the contributions in art, history, culture and social influence of African-Americans.
A wide variety of family heirlooms and artifacts of African-American historic value comprise the collections of the Ida B. Wells-Barnett Museum. Of special importance is the Ida B. Wells-Barnett Room that contains a collection of personal memorabilia, awards and belongings of this courageous American figure.
The Local Genealogy Room contains documentation of genealogies of several Holly Springs African-American families and offers visitors the opportunity to access genealogy databases to do their own research.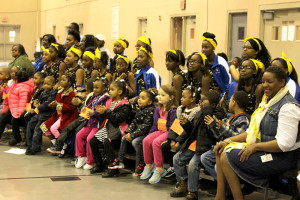 Featured Museum Programs
Exhibits
Community Programs
Membership Lectures
Children's Programs
Multicultural Programs
Grandparent Programs
Family Programs
Dramatic Theater
Hands-On Room
Spires Bolling House Tours